UKIS 23 – Meet the Partners

Despite political upheaval and economic constraints, infrastructure remains a huge area of investment for both public and private sectors.
The National Infrastructure Plan set out the short to medium-term pipeline workbook of some £31 billion procurements across economic and social infrastructure for the 2021/22 financial year. While longer term investment also includes planned and projected spend of up to £650 billion over the next 10 years to 2030/31.
This represents a significant opportunity for those businesses looking for supply chain opportunities across all sectors from transport to social infrastructure to energy & utilities.
Officially supported by Infrastructure and Projects Authority, CompeteFor and many of the major ongoing and future infrastructure projects and leading industry organisations, the UK Infrastructure Show 2023 will provide participants with a unique opportunity to engage, connect and collaborate with a vast array of key projects, buyers, planners, decision makers and influencers representing the major areas of infrastructure, all in one day, under one roof.
This year we are delighted to be working with the following organisations as event partners, all of whom will be exhibiting on the day:
Infrastructure and Projects Authority – Official Event Partner
CompeteFor – Official Supply Chain Partner
HS2 – Official Event Partner
EKFB – Official Event Partner
Skanska Costain Strabag – Official Event Partner
Mace Dragados – Official Event Partner
Sizewell C – Official Event Partner
Lancashire and South Cumbria New Hospitals Programme – Official Event Partner
Network Rail North West and Central – Official Event Partner
UK Parliament – Official Event Partner
Gardiner & Theobald – Official Event Partner
Defence Infrastructure Organisation – Official Event Partner
Glenigan – Official Industry Insight Partner
Delta eSourcing – Official eSourcing Partner
With the list of partners still growing, we can already see a number of public sector organisations such as the IPA, DIO, and NIC, who will all provide significant insight into upcoming government strategy and spending,
However, of equal importance are the major infrastructure project organisations such as HS2 Ltd and Sizewell C.
HS2 continues to grow its supply chain and provide numerous opportunities for potential partners and SMEs who wish to attend the event. With Phase II expansion to Manchester confirmed by Prime Minister Rishi Sunak and Chancellor Jeremy Hunt, this renewed commitment to HS2 presents some undeniable opportunities for potential suppliers and subcontractors, making a visit to UKIS a must for all potential suppliers.
Similarly, the presence of Sizewell C likewise offers motivation for potential supply chain partners to attend. Energy security and the provision of energy supply into the future is incredibly important at the moment and the potential for innovations to be incorporated as we explore nuclear fusion and hydrogen, is huge.
With indepth market analysis and forecasting, UKIS partner Glenigan is yet another organisation worth attending the NEC. Glenigna forecasting points companies to the right sectors for building a steady and consistent project pipeli
And lastly, other confirmed partners boast expertise within the fields of procurement and eSourcing, such as CompeteFor, Supply2Gov, Pass Procurement, Delta, and Tracker. Whether you represent an organisation which is a procurer or an organisation which is seeking to be procured, the services which these companies provide can save you a lot of time and stir up opportunities you may never have thought existed.
Some opportunities only come once, so to make the most these partners all being in under one roof we suggest you take the excuse to get out of the office and attend the UK's premier infrastructure show.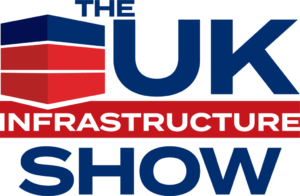 Register now to meet the team, learn about supply opportunities and hear from the organisation 18th April at the NEC.
Book your place to attend now: Click here
For exhibition packages to showcase your company: Click here
UK Construction Media is the official media partner for UK Infrastructure Show.
If you would like to read more articles like this then please click here.
The post UKIS 23 – Meet the Partners appeared first on UK Construction Online.