UK Infrastructure Show: Why attend

With just three months to go to the UK Infrastructure Show, we're excited to be building an unmissable agenda.
Influential names from across the sector have confirmed and details of these must-see speakers will be available shortly.
But until we can reveal the full schedule, there are a number of other reasons you should attend the event.
With a sector as large and varied as infrastructure, projects range from roads to schools, energy to justice, healthcare to housing, alongside digital projects, social infrastructure, and some of the largest infrastructure projects in Europe.
The National Infrastructure Plan set out the short to medium-term pipeline workbook of some £31 billion procurements across economic and social infrastructure for the 2021/22 financial year. While longer term investment also includes planned and projected spend of up to £650 billion over the next 10 years to 2030/31.
This represents a significant opportunity for those businesses looking for supply chain opportunities across all sectors from transport to social infrastructure to energy & utilities.
The UK Infrastructure Show is officially supported by Infrastructure and Projects Authority, CompeteFor, HS2 and Sizewell C, alongside many of the major ongoing and future infrastructure projects and leading industry organisations. Read more about the partners here: https://www.ukinfrastructureshow.co.uk/2023/02/01/ukis-23-meet-the-partners/
UKIS 23 will provide participants with a unique opportunity to engage, connect and collaborate with a vast array of key projects, buyers, planners, decision makers and influencers representing the major areas of infrastructure, all in one day, under one roof.
This one-day event – easily accessible to all in its location at the NEC in Birmingham – provides a range of educational and interactive learning opportunities designed to enhance knowledge and opportunities for suppliers in the sector.
For planners and buyers this event gives you the opportunity to meet with new suppliers, learn more about the future of infrastructure in the UK, and network with peers and colleagues.
Key features of this event include:
Product Showcase featuring 50+ exhibitors
Keynote Arena
Event Partner Pavilions – HS2, Sizewell C,
Supply Chain Opportunity Zones – hear presentations from key infrastructure projects on supply chain opportunities available
CompeteFor Advice and Support Hub
And, of course, there is the Keynote stage, which is already building to be the focal point of the event, with some of the most influential speakers from across the UK infrastructure sector.
Attendees will have an invaluable opportunity to hear directly from experts and policy makers as they present their views on the current and future landscape of infrastructure across the UK.
Full programme details will be announced shortly.
In addition to complimentary visitor access, ensure that your organisation takes full advantage of the sponsorship and exhibition opportunities available, designed specifically to showcase your products and services directly to this high-value and diverse marketplace.
As always, a huge thank you goes to our UKIS 2023 Event Sponsors:
Wincanton – Headline Sponsor
Day at the Beach limited – Delegate Bag Sponsor
Service Graphics – Stand Number: 11
Lyreco – Lanyard Sponsor
Without their support, the event would not be possible.
Register now to ensure you don't miss out of what is sure to be a high-quality event.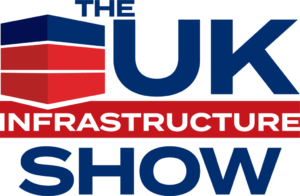 Register now to benefit from this exciting event – 18th April at the NEC.
Book your place to attend now: Click here
For exhibition packages to showcase your company: Click here
UK Construction Media is the official media partner for UK Infrastructure Show.
If you would like to read more articles like this then please click here.
The post UK Infrastructure Show: Why attend appeared first on UK Construction Online.