UK Infrastructure Show launches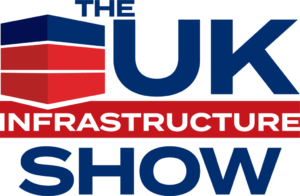 We are delighted to once again partner with the UK's premier Infrastructure supply chain event – UK Infrastructure Show (UKIS) 2023.
Despite political upheaval and economic constraints, infrastructure remains a huge area of investment for both public and private sectors.
The sector has long been recognised as a driver of economic growth, with large infrastructure projects crucial to underpinning long-term economic strategy and investment in the country. The long-lived nature of many infrastructure projects provides continuity of investment and allows businesses to plan strategies and growth, while the country benefits economically and socially from the development.
The National Infrastructure Plan set out the short to medium-term pipeline workbook of some £31 billion procurements across economic and social infrastructure for the 2021/22 financial year. While longer term investment also includes planned and projected spend of up to £650 billion over the next 10 years to 2030/31.
A large and varied sector, with projects ranging from roads to schools, energy to justice, and healthcare to housing, many of these aspects will be on show at the event.
This represents a significant opportunity for those businesses looking for supply chain opportunities across all sectors from transport to social infrastructure to energy & utilities.
Officially supported by Infrastructure and Projects Authority, CompeteFor and many of the major ongoing and future infrastructure projects and leading industry organisations, the UK Infrastructure Show 2023 will provide participants with a unique opportunity to engage, connect and collaborate with a vast array of key projects, buyers, planners, decision makers and influencers representing the major areas of infrastructure, all in one day, under one roof.
Why Attend
The UK Infrastructure Show 2023 is the leading infrastructure and supply chain event, and brings together some of the major projects, planners, buyers and industry bodies from across this £650 billion marketplace.
UK Infrastructure Show 2023 is designed to give suppliers looking for opportunities across the infrastructure sector direct access to some of the leading infrastructure projects or programmes currently underway or in the pipeline.
For planners and buyers this event gives you the opportunity to meet with new suppliers, learn more about the future of infrastructure in the UK, and network with peers and colleagues.
Key features of this event include:
Product Showcase featuring 50+ exhibitors
Keynote Arena
Event Partner Pavilions
Supply Chain Opportunity Zones – hear presentations from key infrastructure projects on supply chain opportunities available
CompeteFor Advice and Support Hub
In addition to complimentary visitor access, ensure that your organisation takes full advantage of the sponsorship and exhibition opportunities available, designed specifically to showcase your products and services directly to this high-value and diverse marketplace.
Register now to attend or find out more about opportunities to sponsor or exhibit.
Watch highlights from last year's show:
UKIS.Highlights.mp4 from BIP Solutions on Vimeo.
The post UK Infrastructure Show launches appeared first on UK Construction Online.