UK Infrastructure Bank Bill becomes law

A vital part of the Government's plan to invest in infrastructure, the UK Infrastructure Bank Bill has received Royal Assent after being introduced to Parliament in May last year.
The bill will enshrine the Bank's operational independence, put its objectives to level up the UK and help tackle climate change in statute and set out clear accountability structures.
The Bank provides funding to private companies and local authorities for projects to boost clean energy, improve transport links, expand digital infrastructure, and improve water and waste processing.
The Bank has already announced £1.2Bn of deals that unlock over £5Bn of private and public investment, driving growth in every region of the UK.
Tasked with unlocking £40Bn of infrastructure investment by working closely with the private sector and local Government the bank will look to drive growth and a green industrial revolution.
Andrew Griffith MP, Economic Secretary to the Treasury said: "The UK Infrastructure Bank has already announced billions of pounds of vital investment as well as creating and supporting over 4,500 jobs UK wide.
"We have a laser focus on growing the economy and delivering high skilled, well paid jobs, as we drive forward this country's clean energy revolution, creating opportunity in every region of the UK."
Formally launched in June 2021 the UK Infrastructure Bank has been provided with £12Bn of capital to deploy, with the capacity to issue £10Bn of government guarantees, recently using these powers to unlock £75M to accelerate full-fibre rollout to 1.5M homes in the UK.
The Bank will continue its mission to harness investment tailored to the needs of specific local areas, offering a range of financing tools including debt, equity, and guarantees.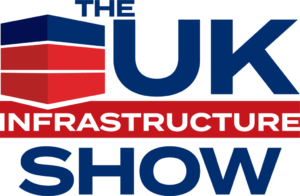 Hear the UK Infrastructure Bank's CEO, John Flint at the keynote arena of UKIS 2023 – the UK's premier infrastructure supply chain event at the NEC. Register now and secure your tickets to the keynote arena and learning zones at this unmissable infrastructure event.
Book your place to attend now: Click here
For exhibition packages to showcase your company: Click here
UK Construction Media is the official media partner for UK Infrastructure Show.
If you would like to read more stories like this, then please click here
The post UK Infrastructure Bank Bill becomes law appeared first on UK Construction Online.