Plan to speed up delivery of major infrastructure projects

The significance of major infrastructure projects to the economy cannot be underestimated. The UK's £650bn+ infrastructure marketplace is large and varied, with projects ranging from roads to schools, energy to justice, and healthcare to housing.
This represents a significant opportunity for those businesses looking for supply chain opportunities across all sectors from transport to social infrastructure to energy & utilities.
Government has recently acknowledged the importance of this sector with a newly published action plan, designed to speed up the delivery of major infrastructure projects.
Major infrastructure projects such as new transport links, offshore wind farms and waste-water management facilities will be delivered faster under the new action plan.
Measures set out in the Nationally Significant Infrastructure Project (NSIP) Action Plan have been developed to streamline the planning process for large-scale infrastructure projects, speeding up the process to get shovels in the ground, thus supporting government ambitions for economic growth, improving connectivity across the country, bolstering energy security for the future and delivering Net Zero.
The new fast track process will be piloted, with powers for the Secretary of State to set shorter timelines for certain projects.
Plans also include increasing community engagement and making environmental protections more effective.
Departments responsible for NSIPs – Department for Transport, Department for Environment, Food and Rural Affairs, and Department for Energy Security and Net Zero – will also make announcements on their National Policy Statements which help to set the future direction for infrastructure.
Local Government Minister, Lee Rowley MP said: "We are determined to level up communities, spread opportunity and drive economic growth across the country.
"For us to meet our goals, it is vital we have the right infrastructure in place now and for the future.
"The plan we have published today demonstrates the commitment across government to ensuring the planning system supports us to improve our energy security and deliver the major transport links and essential facilities this country needs to thrive."
Nationally Significant Infrastructure Projects are large-scale projects related to Energy; Transport; Water; Waste-Water and Waste, which are of national importance and go through a separate planning process to other infrastructure projects. Between 2012 and 2021 there was a 65% increase in the time it took for projects to go through the NSIP process and the action plan aims to tackle this.
The plan will deliver economic growth – one of the Prime Minister's five priorities – by improving connectivity and transport links and generating home-grown energy. This will help to create new jobs, improve opportunities for people in communities across the country and boost local economies.
The Government is committed to speeding up the delivery of critical infrastructure and improving the consenting process for all projects entering the system. Under the plans for a new fast track route planning route, the Secretary of the State will have new powers to decide whether to put shorter deadlines in place to examine certain projects.
The Government last week also asked the National Infrastructure Commission to provide recommendations on the future of National Policy Statements and how the role of these important documents play can be strengthened and improved.
Hear Nathan Wyatt, Assistant Director at the National Infrastructure Commission at the UK Infrastructure Show, alongside Nick Smallwood, Chief Executive Officer, Infrastructure and Projects Authority, John Flint, CEO, UK Infrastructure Bank, and Einav Ben – Yehuda, Chief Commercial Officer, Department for Environment, Food and Rural Affairs (Defra), plus many more!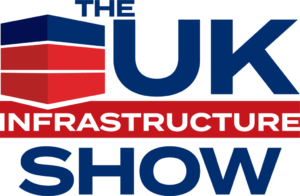 Register now to hear from National Infrastructure Commission, Infrastructure Projects Authority, Defra, UK Infrastructure Bank and more on 18th April at the NEC.
Book your place to attend now: Click here
For exhibition packages to showcase your company: Click here
UK Construction Media is the official media partner for UK Infrastructure Show.
If you would like to read more stories like this, then please click here
The post Plan to speed up delivery of major infrastructure projects appeared first on UK Construction Online.