New project planning and risk system to aid programme efficiencies

As one of HS2's main works contractors delivering 80km of the central section of Britain's new High Speed Railway, EKFB has recently integrated machine learning technology to aid project delivery, leading to multiple project efficiencies across the JV.
As an integral part of their planning data analytics strategy, the EKFB planning team has integrated the
Nodes & Links'
learning platform which is drastically reducing planning processes and supporting the organisations planning efficiency targets, such as improving data analytics, planning insights and reducing man hours.
EKFB implemented the technology in late 2022, working closely with Nodes & Links to support its business objectives. EKFB's Marco Frisenda, Head of Planning, is extremely excited about the benefits Nodes & Links is already bringing to EKFB saying: "It's not often we find an out-of-the-box solution that ticks so many boxes. Working with Nodes & Links and PSP to uncover the possibilities of where this technology can take our planning services is an extremely exciting prospect and I can't wait to see the full results when fully integrated. And this is only step one. Ultimately, this programme will reduce risk, support programme delivery, elevate productivity and drive down the number of man hours required with complex projects and planning."
EKFB and Nodes & Links were brought together by Programme Services Partners (PSP) Ltd; an SME consultancy that provides tailored PMO, Project Controls, and Project Management advisory services. PSP is also working closely with EKFB to implement an integrated Planning Data Analytics capability that will bring together multiple sources of data from across the programme to improve decision making on the way the plan is delivered.
PSP's Dale Foong – Director (PMO & Digital Advisory) – had this to say: "It's fantastic that large organisations such as EKFB see the value in using specialist SMEs to deliver real value with tangible business results. It's a pleasure working with Marco and Nodes & Links, we had a lot of fun discussing the benefits of using technology. Marco is constantly looking for ways to innovate the EKFB Planning service capability with technology that suits EKFB's requirements."
Nodes & Links is an SME software provider that uses artificial intelligence and automation to produce actionable project insights that improve and expedite performance and delivery. Together with co-founder Dr. Christos Ellinas, CEO Greg Lawton developed Nodes & Links with the goal of simplifying the overcomplicated, and minimizing time spent on tedious, manual tasks for those leading large-scale projects. Of the outcomes thus far, Greg asserts: "It's the results that are most impactful for me. When I get to see how much EKFB gains and how pleased they are with the product, it legitimises the work we've done in uniting traditional project management with deep technology."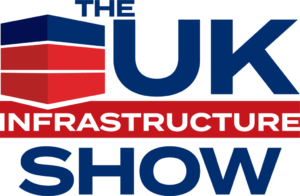 EKFB is an official Event Partner at UK Infrastructure Show. Register now to meet the team, learn about supply opportunities and hear from the organisation 18th April at the NEC.
Book your place to attend now: Click here
For exhibition packages to showcase your company: Click here
UK Construction Media is the official media partner for UK Infrastructure Show.
If you would like to read more stories like this, then please click here
The post New project planning and risk system to aid programme efficiencies appeared first on UK Construction Online.