HS2 tunnel progress as 'Florence' and 'Cecilia' pass Amersham

Two giant tunnelling machines 'Florence' and 'Cecilia' – that are digging HS2's longest tunnels – have passed Amersham, five-and-a-half miles into their ten-mile drive under the Chilterns.
The enormous 2,000 tonne machines have spent almost two years excavating the twin tunnels between the M25 and South Heath in Buckinghamshire that will help the high speed rail project protect the environment while improving connections between London, Birmingham and the North.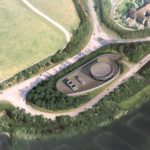 Each machine is a 170m long self-contained underground factory, digging the tunnel, lining it with 56,000 concrete segments to form rings and grouting them into place as it moves forward.
Designed specifically for the geology of the Chilterns, the first TBMs were launched in Summer 2021 from a site near the M25 and have excavated more than 1.8 million cubic metres of chalk and flint.
As well as digging and lining the tunnels, engineers have also completed the excavation of five shafts that will provide ventilation and emergency access near Chalfont St Peter, Chalfont St Giles, Amersham, Little Missenden and an intervention shaft at Chesham Road.
The 44m deep shaft at Amersham – which the TBMs have now passed – will be in the middle of a road junction just outside the Buckinghamshire town. A 'headhouse' will be built on top of the shaft to house safety equipment, with a flint-faced boundary wall and a pre-patinated zinc roof to help match the natural tones of the surrounding landscape.
Martyn Noak, HS2 Ltd's Head of Tunnel Engineering, said: "The Chiltern tunnel will take HS2 underground and safeguard the woodlands and wildlife habits above the tunnel as well as significantly reducing disruption to communities during construction and operation of the new railway.
"I've been very impressed with the progress made by Florence and Cecilia as they make their way unseen beneath the Chiltern Hills.  It's great to see how much progress they and the teams excavating the five shafts have made and I'd like to thank everyone involved in getting us this far."
HS2 currently has five TBMs in the ground, with a further five due to be launched over the coming years. Together they will create 64 miles of tunnel between London and the West Midlands including major tunnels on the approach to London and Birmingham.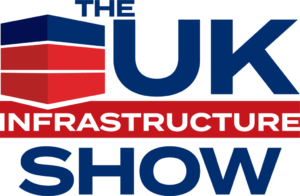 HS2 is an official Event Partner at UK Infrastructure Show. Register now to meet the team, learn about supply opportunities and hear from the organisation 18th April at the NEC.
Book your place to attend now: Click here
For exhibition packages to showcase your company: Click here
UK Construction Media is the official media partner for UK Infrastructure Show.
If you would like to read more stories like this, then please click here
The post HS2 tunnel progress as 'Florence' and 'Cecilia' pass Amersham appeared first on UK Construction Online.