DIO Built Estate contracts passes one year mark

Innovation and collaboration have paved the way for success over the last year on the Defence Infrastructure Organisation's (DIO) £1.6bn Built Estate contracts.
Divided regionally and awarded to three contractors – Mitie, VIVO and Vinci – the hard facilities management contracts have delivered a series of improvements to support the Armed Forces at more than 400 Defence sites across the UK.
The contracts have reshaped the way DIO provides these crucial services, embedding more efficient processes to ensure the quicker delivery of high volume, lower value works, and increasing value for money for the taxpayer.
An established 'Supplier's Alliance' has allowed VINCI, VIVO and Mitie to share knowledge and ideas to improve delivery across the whole estate. The first big focus has been on sustainability and the delivery of significant CO2 reduction. This has included work by VIVO to install smart building management technology to reduce energy wastage.
This 'one team' approach to drive improvements has been supported by aligning DIO's database with the suppliers. The system aims to hold accurate data about every asset on the Defence estate, to enable the shift towards a more preventative maintenance approach.
DIO's Chief Operating Officer David Brewer said the Built Estate's one-year on successes are born out of great partnerships and embracing new ways of working. He said: "I'm really delighted to be where we are with the Built Estate contract one year on. It feels like there is a genuine partnership between our Armed Forces customers, DIO and our suppliers and all those involved have really bought into the dynamic nature of this contract, particularly the key elements that have enabled us to better understand the estate assets, prioritise tasks and deliver preventative maintenance and repairs in a more timely fashion.
"All three contractors have shown great enterprise and initiative in the way they have approached the challenges we have faced so far, and everybody has got a common view of what good looks like, and everybody's really committed to driving improvements.
"What we've got in the first year is a really good foundation for what we expect, and hope, will be very significant improvements throughout the life of the contracts."
Mitie's contract supports 4,400 Defence buildings across Scotland and Northern Ireland. In the first 100 days of the contract, one of Mitie's focuses was on small jobs which would improve the welfare of service personnel and enhance the appearance of sites. It undertook 523 improvement works in that time, investing over £250,000.
The other regional contracts, with VIVO and VINCI, have also seen innovation, such as VIVO's use of smart technology to reduce energy wastage. Following a successful pilot at RAF Leeming and HMS Collingwood, around 100 further sites will see upgrades, such as thermostatic radiator valves, over the next three years. This is expected to reduce their carbon emissions by at least 10%.
The contracts have created and sustained thousands of jobs across the UK, including more than 340 in Scotland and Northern Ireland. The investment also supports small and medium enterprises across the UK through the Defence supply chain.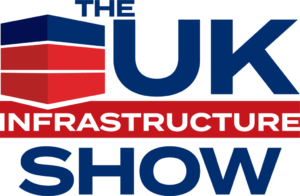 Defence Infrastructure Organisation is an official Event Partner at UK Infrastructure Show. Register now to meet the team, learn about supply opportunities and hear from the organisation 18th April at the NEC.
Book your place to attend now: Click here
For exhibition packages to showcase your company: Click here
UK Construction Media is the official media partner for UK Infrastructure Show.
If you would like to read more articles like this then please click here.
The post DIO Built Estate contracts passes one year mark appeared first on UK Construction Online.