Announcements
Compete For Scheduled Downtime - 17/04/2014 15:03 »
Compete For Scheduled Downtime - 17/04/2014 15:03
IMPORTANT - PLEASE READ

Please note that there will be an update carried out to the service tonight (15/4/14) after 5pm, and users will experience some scheduled downtime.

We apologise for any inconvenience caused, if you have any questions please do not hesitate to contact us - help@competefor.com.
Website down 18/12/2013 - 23/12/2013 09:13 »
Website down 18/12/2013 - 23/12/2013 09:13
IMPORTANT - PLEASE READ

The CompeteFor portal will be down for a few minutes after 17:00 today, 17/12/2013 as we will be performing essential maintenance - we ask for your patience at this time.

We apologise for any inconvenience caused, if you have any questions please do not hesitate to contact us - help@competefor.com.
An Update For Users - 31/10/2013 15:07 »
An Update For Users - 31/10/2013 15:07
We are currently improving the CompeteFor website by adding value-added services for users to complement the existing, free CompeteFor service

A number of changes relating to the value-added services were initially made to the CompeteFor website in July, and a second round of changes has recently taken place. However, following feedback from users, we have suspended some functionality to allow us to make further user journey improvements. We expect to make these improvements and reintroduce the value-added services within the next few weeks.

Users will also see further new services added to the website over the coming weeks and months, and will be kept informed through regular e-newsletters and announcements.

CompeteFor remains a free service – this includes registering on the website, posting opportunities as a buyer and responding to opportunities as a potential supplier and this is not affected by the value-added services being introduced. If you have any questions, please do not hesitate to contact the CompeteFor Helpdesk on 0845 217 7804 (Monday to Friday between 9am and 5pm).

More Opportunities, More SME Friendly - 25/09/2013 16:09 »
More Opportunities, More SME Friendly - 25/09/2013 16:09
More Opportunities, More SME Friendly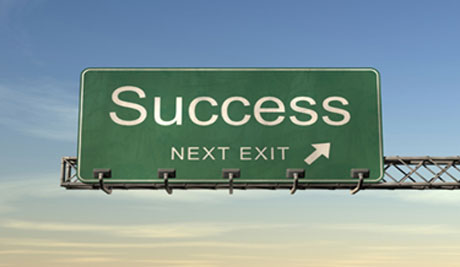 As a registered user on CompeteFor, you have free access to business opportunities made available from major buying organisation such as Crossrail and Thames Tideway Tunnel and those from their supply chains – giving you access to contract opportunities from UK capital infrastructure projects.

We're now working with the Supply Service, a national SME engagement programme in order to bring you even more business opportunities.


What is the Supply Service and how does it work?

Supply Service is in addition to CompeteFor. Working with the Supply Service, CompeteFor users are now offered free access to other business opportunities in a local Supply Service area of their choice.

Users can choose to upgrade their Supply Service offer by subscribing to receive tender opportunities from wider geographical areas.


How will I find out about CompeteFor and Supply Service business opportunities?

To ensure that users receive visibility of all the new opportunities available, the CompeteFor email alerts have been updated. Users will now receive a daily email alert detailing both CompeteFor business opportunities and free local area Supply Service opportunities.

Information about other Supply Service opportunities available will also be included in the daily email alerts, allowing users to upgrade their Supply Service subscription if they wish to.

Users can change their email alert preferences to match their requirements. If you need any help or support, please contact the CompeteFor Helpdesk.

Service Update - 20/09/2013 15:52 »
Service Update - 20/09/2013 15:52
CompeteFor Release Note
September 13th, 2013

Release Note: CompeteFor
This release note highlights the latest release of features and enhancements to the CompeteFor Service.

What's New within the CompeteFor service:


Opportunity Search (Enhancement)

Improved advance search options within Opportunity Search allowing users to search for opportunities based on geographical region and the option to omit keywords from your search.


Email Alerts (Enhancement)

After filling out your Business Profile, CompeteFor alerts you when opportunities that match your selected business category codes are posted on the service via email. The email alert function has been enhanced so that users now receive daily email alerts. Additionally, you can now change your email alert preferences separately from your business profile.


Grow your business (New Functionality)

As registered user on CompeteFor, you have access to the supply chain opportunities available on the site. CompeteFor is pleased to introduce further opportunities to the SME marketplace. As a registered user on CompeteFor, you are entitled to free access to low value opportunities and one year of free high value opportunities for a local region of your choice powered by the Supply service.


New Dashboard (New Functionality)

CompeteFor users will now be presented with a 'dashboard' when they log into the service. This 'dashboard' will provide users with information regarding Business Profile status, Matching Opportunities and Regional Access level.



Business Category Codes (Enhancement)

CompeteFor has also adopted new business category codes to allow users to be more specific when selecting categories that match their preferences. To ensure that your current preferences are not lost, a mapping process has taken place matching new codes to your old code preferences. In some cases this, may result in a larger number of selected codes in your alert preferences.
More Opportunities - 05/09/2013 11:13 »
More Opportunities - 05/09/2013 11:13
More Opportunities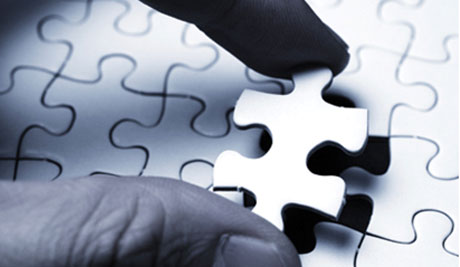 CompeteFor has thrived following its successful use by the London 2012 authorities. It continues to be a major driver for competition, innovation and diversity, ensuring value for money for every taxpayer in an unprecedented way.

Since the Games, over 6,000 new users have registered and over 1,000 opportunities have been posted on the portal. The service has presented SMEs with opportunities to win business and will shortly be introducing the following new features, which will make more opportunities available to users.


Regional Opportunities
The CompeteFor service will soon be updated to offer all CompeteFor users FREE opportunity alerts for a region of their choice, along with the currently available supply chain opportunity alerts, allowing suppliers to gain access to more opportunities and grow their business. Suppliers can choose to upgrade to receive opportunities from larger regions, for which there will be a charge.


New CompeteFor Buyers
CompeteFor will shortly be welcoming a number of new buying organisations to the service including the Thames Tideway Tunnel project, the Metropolitan Police, the London Fire Brigade and various London Boroughs.


Enhanced Search Function
Various updates have been added to the Search Opportunities function, including the option to search by region and search by multiple keywords.

For more information regarding the future direction of CompeteFor, please refer to the About Page.




CompeteFor and The LGPN Showcase 2013 - 14/08/2013 16:18 »
CompeteFor and The LGPN Showcase 2013 - 14/08/2013 16:18
With over 2000 members, The Local Government Procurement Network (LGPN) is the UK's fastest growing public sector member organisation, aimed at enhancing the skills, collaboration and capabilities of key decision makers within today's highly influential local government procurement marketplace.

CompeteFor are proud to announce their partnership with The LGPN Showcase 2013 event and have secured a £500* discount on remaining stands within the LGPN SME Marketplace. This event will provide suppliers with the opportunity to showcase their products and services directly to the highly influential key decision makers who make up the LGPN Membership.

SME MARKETPLACE PACKAGE includes:
• 2×1 metre floor space
• One table and two chairs
• One banner carrying company logo, company name and stand number
• One member of staff to man stand
• One delegate place at the event
• Exclusive access to the Buyer Engagement Village
• Corporate logo, 150-word company profile and direct link to your homepage to be carried on www.lgpn.org/showcase

All this for just £995 + VAT*


To secure your space at the exhibition, please call 0845 270 7066 or email exhibitions@lgpn.org

Private sector delegate tickets are also available for £95. Visit LGPN Showcase 2013 and book your tickets today.

Cookies on the CompeteFor website – update to Section 10 of CompeteFor Terms and Conditions, "Cookies, Web Beacons and Website Usage Data" - 03/10/2012 10:59 »
Cookies on the CompeteFor website – update to Section 10 of CompeteFor Terms and Conditions, "Cookies, Web Beacons and Website Usage Data" - 03/10/2012 10:59
We use cookies to ensure we give you the best experience on the CompeteFor website. If you continue to use the CompeteFor website, we'll assume we may store and access cookies on your device.

Please refer to our updated cookies policy within the CompeteFor Terms and Conditions.

Please contact the CompeteFor Helpdesk should you require assistance.